Telegram Bookkeeping
Bookkeeping like a chat
Once your account is linked to a Telegram account and you have set keywords for the categories, you can bookkeeping as if you were chatting.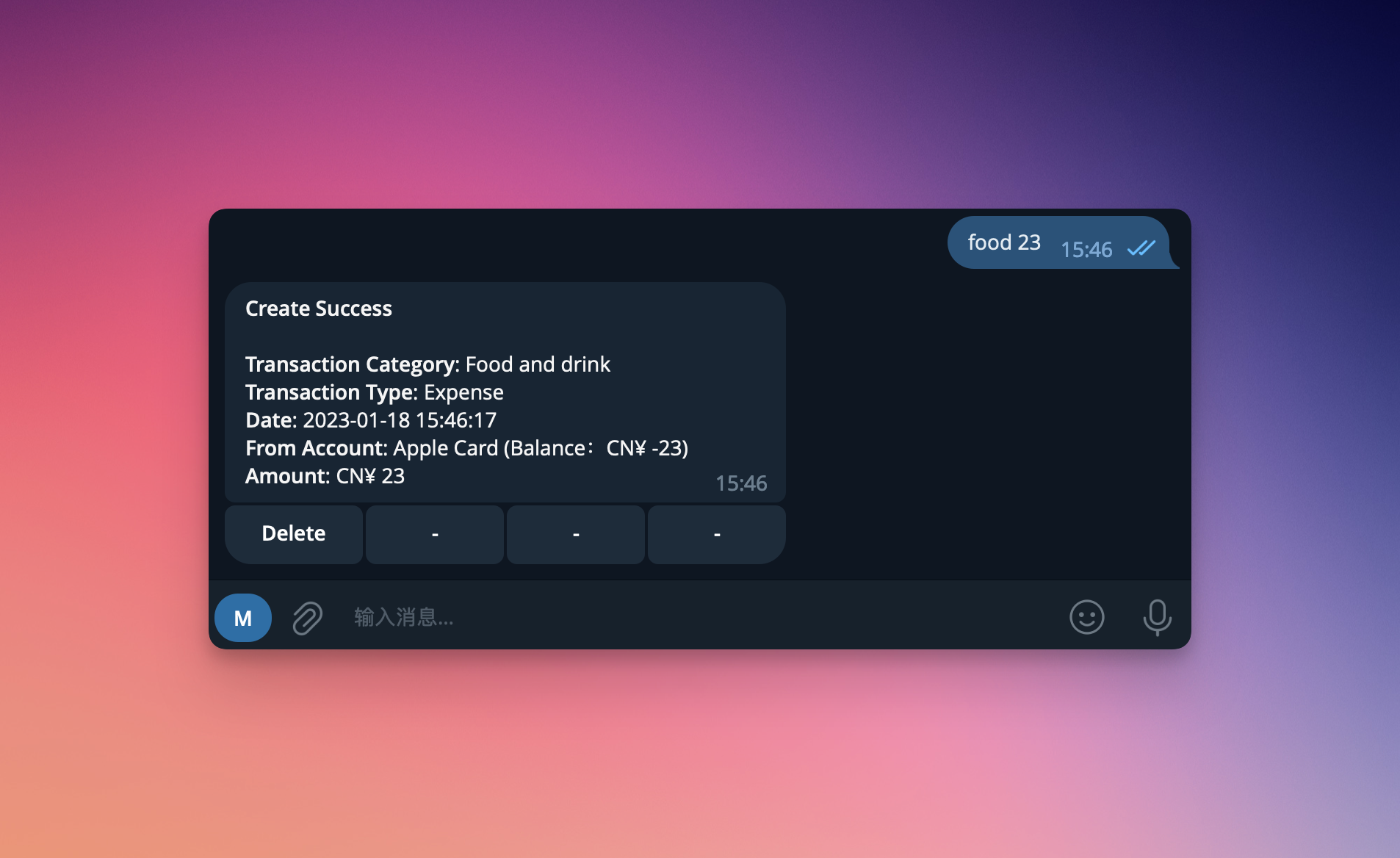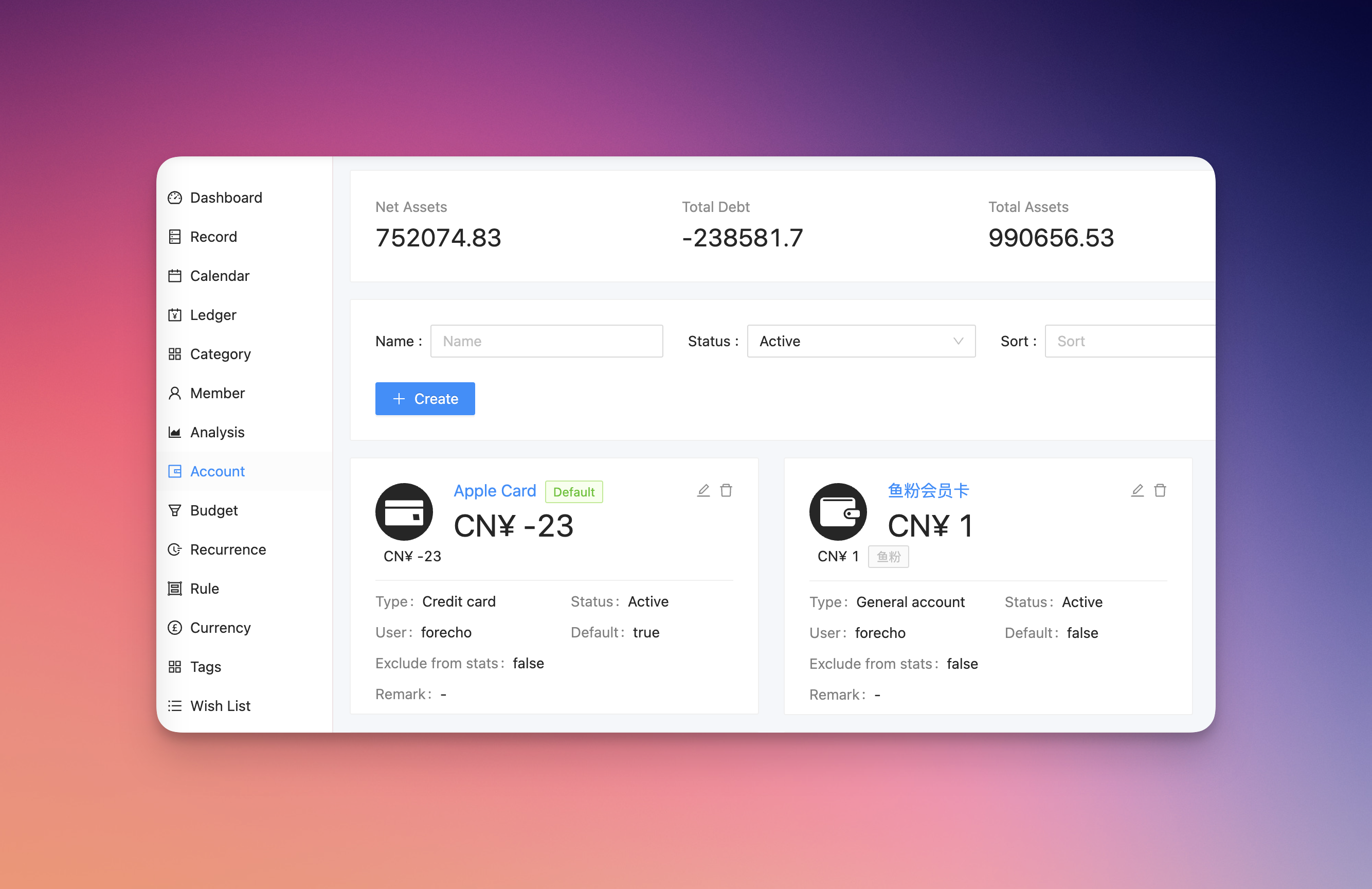 Multiple Accounts
Your assets at a glance
Add all your asset accounts and see all your assets at a glance.
Recurrence
Recurrence bookkeeping
Automatic addition of fixed income and expense records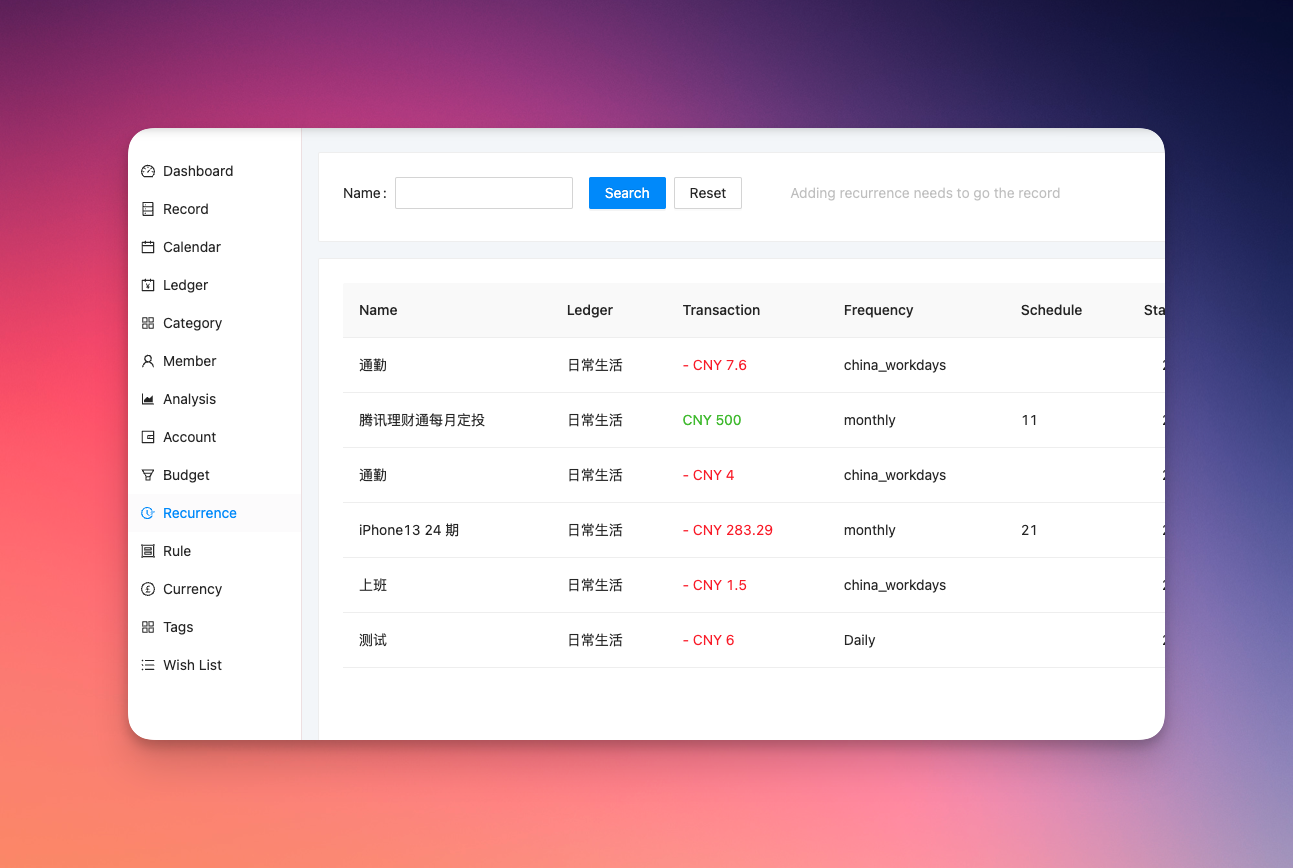 Plans that fit your need
No credit card needed. Cancel at anytime.
unlimited records
Export and Import
Telegram private bookkeeping
Calendar
1 ledger
5 accounts
1 recurrence
5 rules
unlimited records
Export and Import
Telegram private bookkeeping
Calendar
unlimited ledger
unlimited accounts
unlimited recurrence
unlimited rules
unlimited rules
unlimited budget
unlimited wishlist
unlimited currency
custom widget
unlimited records
Export and Import
Telegram private bookkeeping
Calendar
unlimited ledger
unlimited accounts
unlimited recurrence
unlimited rules
unlimited rules
unlimited budget
unlimited wishlist
unlimited currency
custom widget
5 members
telegram group bookkeeping
unlimited records
Export and Import
Telegram private bookkeeping
Calendar
unlimited ledger
unlimited accounts
unlimited recurrence
unlimited rules
unlimited rules
unlimited budget
unlimited wishlist
unlimited currency
custom widget
unlimited members
telegram group bookkeeping